CLICK on the images and see the photographic services. All the reviews are in their original language and are real.
You can read them and more (over 150) also on my Facebook page.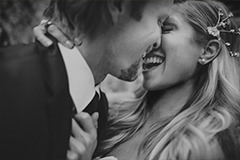 Roberto is one of the most genuine, brilliant, and creative individuals I have had the pleasure to come across in my life. He has raw talent and amazing ability to make any picture look breathtaking. My wife and I are so grateful he was able to capture our wedding in Ravello, Italy. It was one of the most magical days of our lives. Thank you Roberto.
Corinne + Jonny    |    Los Angeles, U.S.A.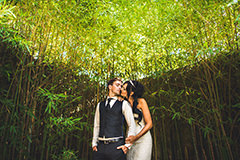 In search of a photographer for our wedding in the Tuscany, we found Rob's website and we were thrilled by his work immediately: his unique photography-style, his view for special moments and the intimacy of his photos convinced us. The photos of our 3-hour-shooting are amazing and are speaking for themselves. Because of Rob's sympathetic and easy character the atmosphere was very relaxed and we had so much fun. Thank you so much, we are very grateful for the opportunity to work with you, Rob!
Sophie Charlott + Eric    |    Düsseldorf, Germany
Calvin and I wanted to have a very special, private day to celebrate our marriage, and we both agreed that we wanted our day documented beautifully. I knew that finding the right photographer wasn't going to be easy, so I began my search. I emailed back and forth with quite a few photographers, but I didn't feel like they were the right choice for us. When I finally came across Rob's website, I was so excited. When the big day finally arrived, Calvin and I were excited to meet Rob, who was quite punctual and everything we had hoped for in our photographer. He knew exactly what to say (and when to say it) to make us laugh, and he did a wonderful job finding beauty in the most ordinary things. His passion for his work is apparent in the way he speaks and works, and we enjoyed working with him. Rob is also a very interesting guy who is genuinely in love with his work. It was awesome and inspiring to see someone who finds so much fulfillment in his work. Thanks Rob!
Elizabeth + Calvin    |    St. Simons Island, Georgia – U.S.A.
We were very lucky to have met Roberto and to work with him for our wedding in Tuscany. His work is artistic and sensible, and he was able to pick all the special moments in our memorable day. His pictures are much more than just beautiful, they are filled with passion and become lively so you can feel all the emotion and atmosphere… He is also very passionate with his work and you can feel it. We spent a real good time working with him. Thanks Rob !
Emmanuelle + Amayes    |    Paris, France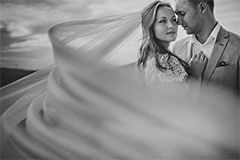 Роберто очень позитивный, искренний и веселый человек, который любит своё дело. С ним настолько легко работать, что ты даже не замечаешь, когда именно он ловит тот самый момент – и в этом его особенность… У него настолько живые кадры, что когда смотришь фотографии, ты не только возвращаешься в этот день, ты буквально переживаешь эти ощущения вновь. Роберто способен не только творить, но и передать самые настоящие и живые эмоции. Он не прсото фотограф – он художник.
Наталья + Андрей    |     Рига, Латвия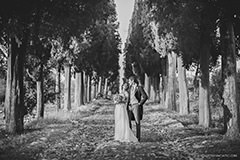 Roberto. Lo abbiamo capito subito che era lui: diretto, sincero, mentale, empatico. Le sue foto opere d'arte, i suoi colori dipinti, le sue prospettive uniche, solo lui era destinato a noi! Roberto è stato il primo fotografo che abbiamo incontrato di una lista di altri fotografi che avevamo selezionato…usciti dal suo open space in centro a Siena in un freddo pomeriggio di inverno abbiamo disdetto gli tutti gli altri appuntamenti perché avevamo capito che non ci sarebbe stato confronto. Roberto non fa sopralluoghi, non vuol sapere chi, cosa o dove perché vuole che siano stupore ed emozione a guidare i suoi scatti. Arriva con le sue macchine e scatta, ti fa ridere, ti dice "GASSSSS". È unico, oltre che professionalmente, anche umanamente! Sono occhi veri i suoi! Solo quegli occhi possono trovare il giusto momento per scattare ed imprimere nella memoria della coppia il ricordo perfetto. Mio padre ogni volta che riguarda le foto del matrimonio dice: "Roberto ci fa rivivere quei momenti con emozione ogni volta che riguardiamo le foto". Soltanto Grazie.
Bianca + Luca    |    Tuscany, Italy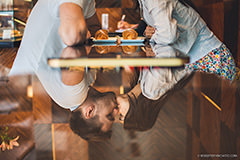 What I can say… It is like Alice in Wonderland:)) if you hire Roberto, you buying a ticket to absolutely different world! Photos by Roberto will inspire you in future! Me with my wife Victoria made wedding in Vienna and Roberto did so colorful, so amazing photos, I am really grateful for that.
Victoria + Lev    |    Tallinn, Estonia
We got married in Villa Catignano near Siena in May 2014 – We were lucky enough to get a recommendation to call Roberto and we knew immediately he was the photographer we wanted to work with. He is a fantastic photographer with an incredible eye for detail and he captured the most beautiful moments for us on our wedding day. He was a complete and utter professional and an absolute gentleman. We couldn't have asked for a better photographer to capture our day and considering we had only met in person once before our wedding day we felt like it was one of our very good friends who was taking our wedding photos! All of our friends and family remarked on how friendly Roberto was and the incredible job he was doing for us. He was completely unobtrusive and yet caught really special moments in our big day in such a beautiful way. He is great fun and is someone we can't wait to be lucky enough to work with again when he will hopefully capture other important and special times in our life ahead. Thank you so so much Roberto!
Catherina + Francis    |    Galway, Ireland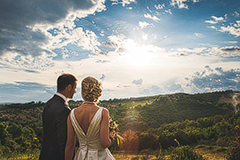 We are so happy we chose Roberto to capture our magic moments at our wedding. He is a great person to work with, easy, uncomplicated and very professional. My husband and I we felt immediately comfortable with him as well as the guests. Roberto was everywhere but not really there… Looking through the first "piece" of picture, we live our wedding again and again as the emotions come through very well – we really only can recommend Roberto. He has a great eye that sees the important details and situations, and brings them to a perfect picture – changes them into moments that last forever. Thank you so much for your amazing work!
Nicole + Alex    |   Winterthur, Switzerland
We hired Roberto to take some photographs of a family trip in Tuscany. I found him on the internet so I was a little nervous about the fact that I had never met him. On the day of the shoot, he was prompt, professional and flexible. We are very pleased with the results. He is a talented photographer with an eye for the creative shot. He was especially good with young kids. He really exceeded our expectations. I highly recommend him.
The Pallone family    |    New York
Roberto.. Just a note to express our gratitude for the incredible job you did on our wedding day and the brilliant photos we've seen thus far. It's not easy finding the right person you trust enough to capture the most important day of a couples life, but we knew the moment we met you that we had succeeded. You were extremely positive and excited about the opportunity to work with us and went above and beyond. Needless to say, our wedding day didn't disappoint, and neither did you! It was one of the most magical moments of our lives and we were so happy you were there to capture our very candid and personal moments. We will not forget how you added enormously to our special day. It's been a pleasure working with you through this process and again we thank you. Can't wait to see more of your work!
Katie + Dallas    |    Hollywood, CA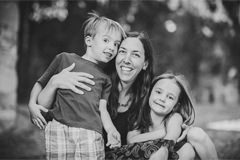 Thank you a million for the photos! You really did an excellent job and we will treasure them forever. It was very fun to meet you and to spend the day with you. I really like your photography! Your compositions, camera angles and command of lighting are all very impressive. Everyone is totally thrilled! That's why I chose you, cause I love your style!
Kendal & family    |    Colorado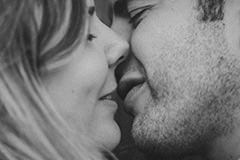 I randomly stumbled onto Roberto's website while looking for a photographer to take our engagement pictures in Italy – and boy, am I glad that I did. Roberto was very friendly and professional, he made us feel comfortable and relaxed from the beginning. He was able to capture very special moments that truly showcase our relationship. He is passionate about his craft and that came through in every photograph. He also helped us carry our luggage across the whole city – that was a true test of character :) Thank you, not only for the wonderful pictures but also the fun memories!!
Tanya + Gaetano    |    Canada
Roberto is known primarily for his exquisite wedding photography, but his talent reaches far beyond being able to capture a couple's wedding or engagement day. My fiance & I rented Villa Le Rose (outside Florence) for his 70th birthday and invited 36 of our dearest friends and family to join us for 4-5 days at a time. Being a birthday celebration, everyone brought gifts for my fiance, but the most thoughtful and long-lasting gift was from my best friend Cynthia, who hired Roberto to capture the guests in some priceless candid and staged photographs. Roberto is not just a photographer–he's an artist, and doesn't simply capture a moment but creates it with lighting, reflection, and sensitivity. He is a master of his art, AND he was so much fun!
Kristin & Joe |    Chicago